Dining at Potowomut
PLEASE CALL THE 19TH HOLE FOR RESERVATIONS: (401) 884-1460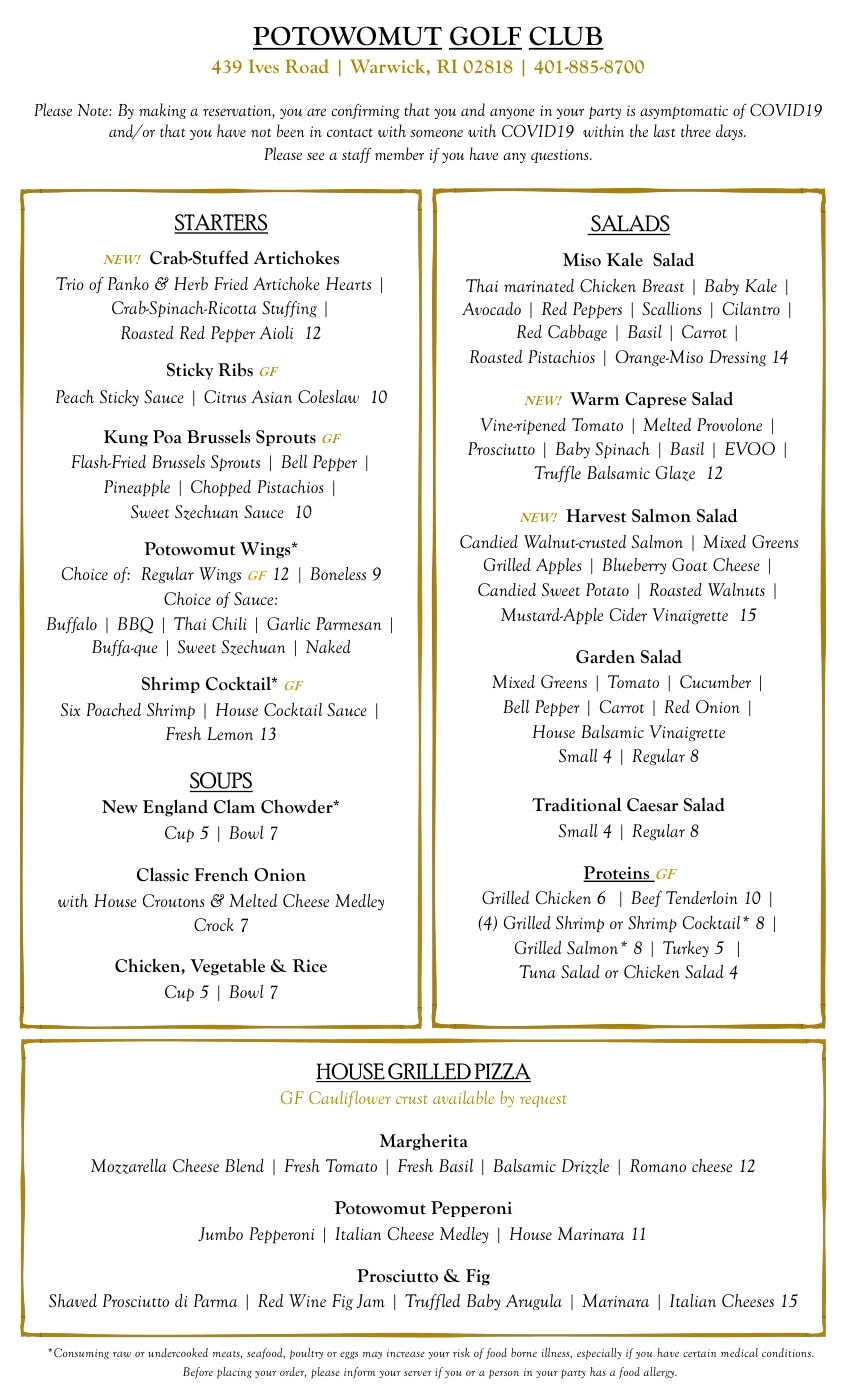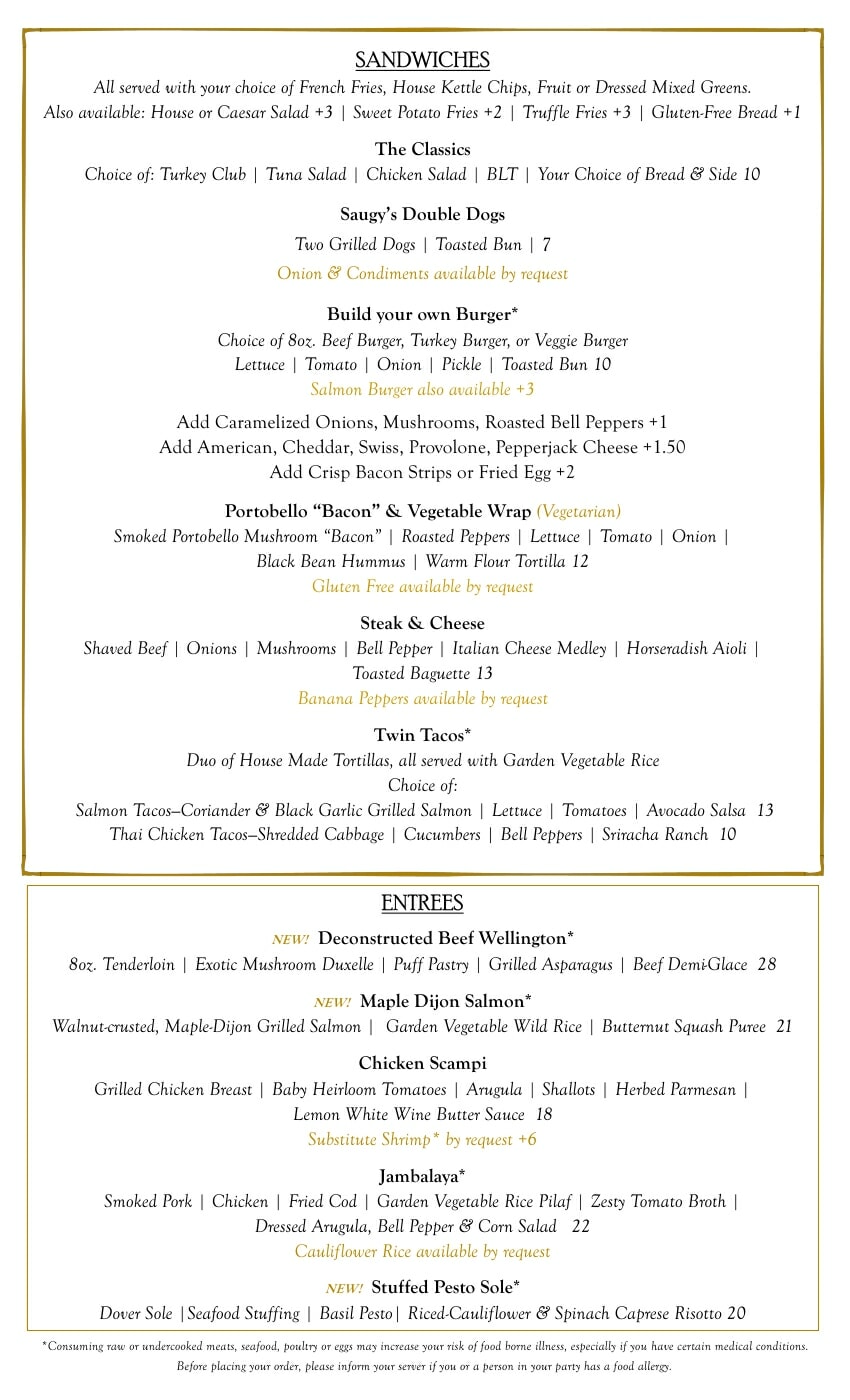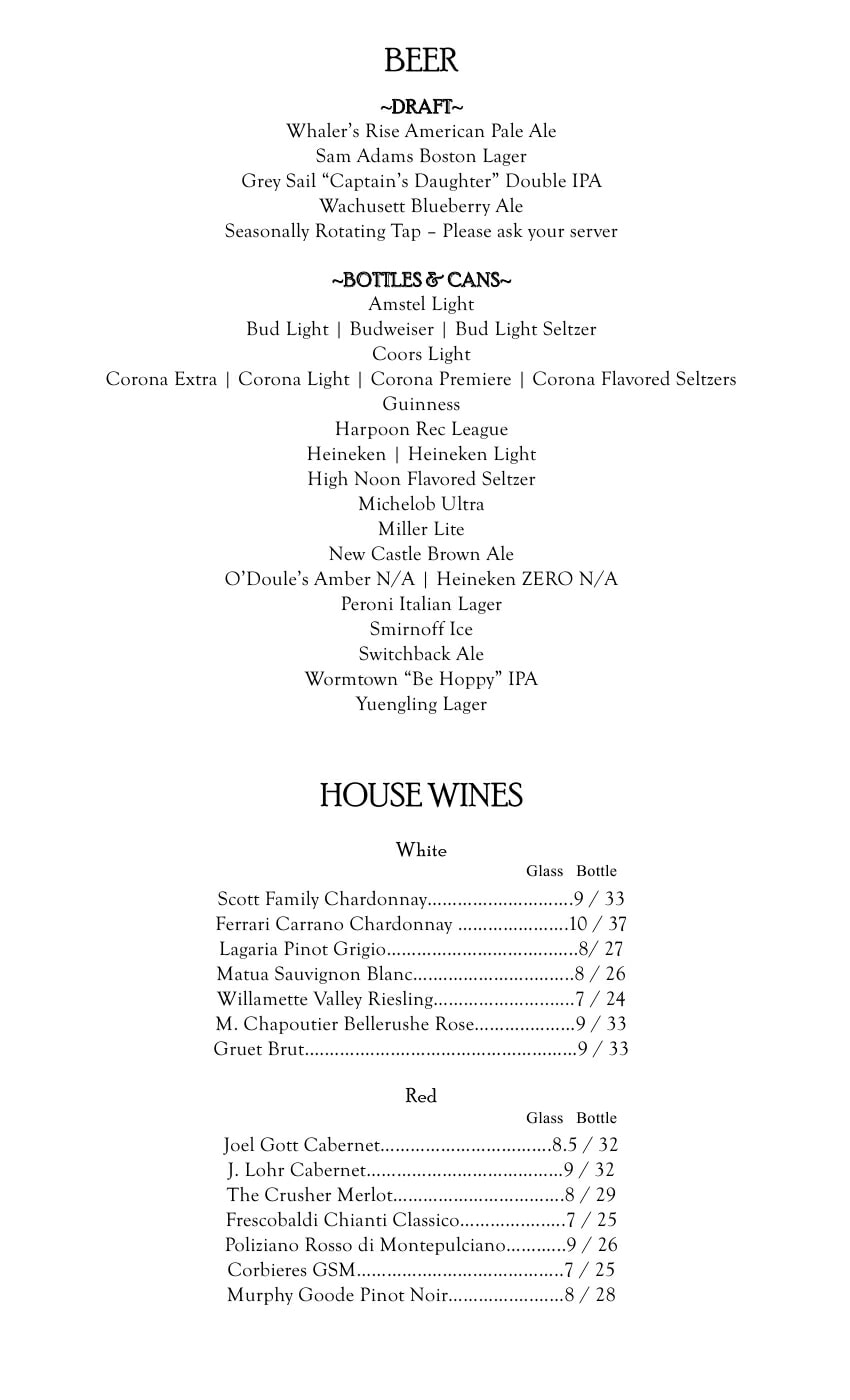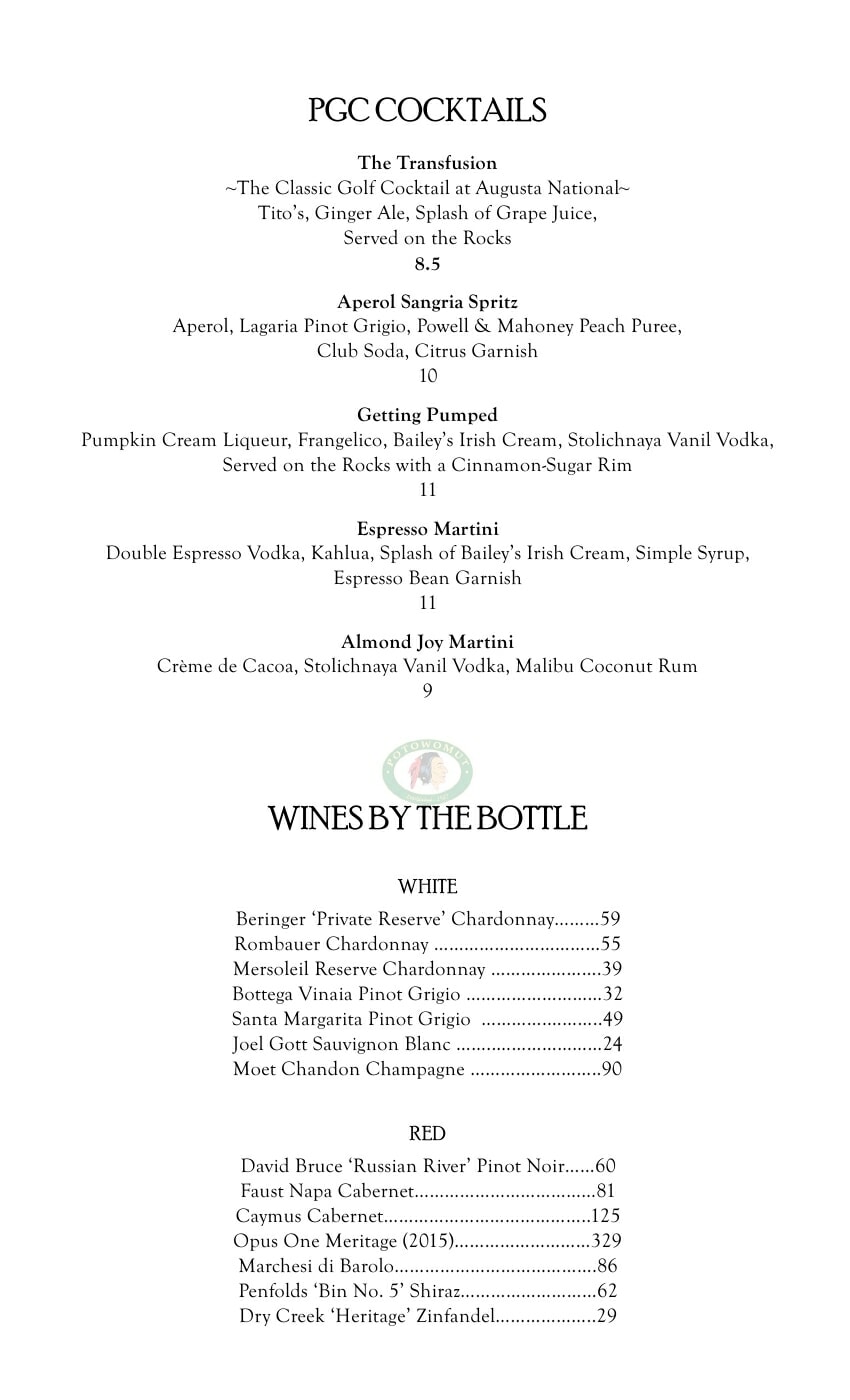 The 19th hole is home to our clubhouse bar & grille. Whether settling up after your round, or watching the big game with your friends, you will find the 19th hole is a comfortable environment to relax and enjoy great food. The recent renovation of our back patio, overlooking the 18th green, adds to the charm. If you are fortunate enough to win one of the club's major tournaments, your name will be forever memorialized on a plaque in the 19th hole. Five indoor and outdoor TVs ensure you will never miss a moment of the big game or local news, no matter where you are sitting.
"I like the new covered deck which abuts the 19th hole. It takes in a view of holes 1, 2 and 18 and is framed by the border of Goddard Park. For me, sitting there with a cold beverage and a few friends is the best finish to a round of golf"
John Harnett, Member since 1999.
"After 20+ years as a member of Potowomut, the 19th hole is still the only hole on the course which I have never bogeyed."
Mitch Sarnoff; Member since 1990.
"There is no better place to be than the 19th hole after a round of golf. After your match the relaxed, pub-like atmosphere makes you feel good whether you are collecting or not."
Brad Mitchell; Member Since 2005.